THE LA RIVER SERIES | 2009 – Present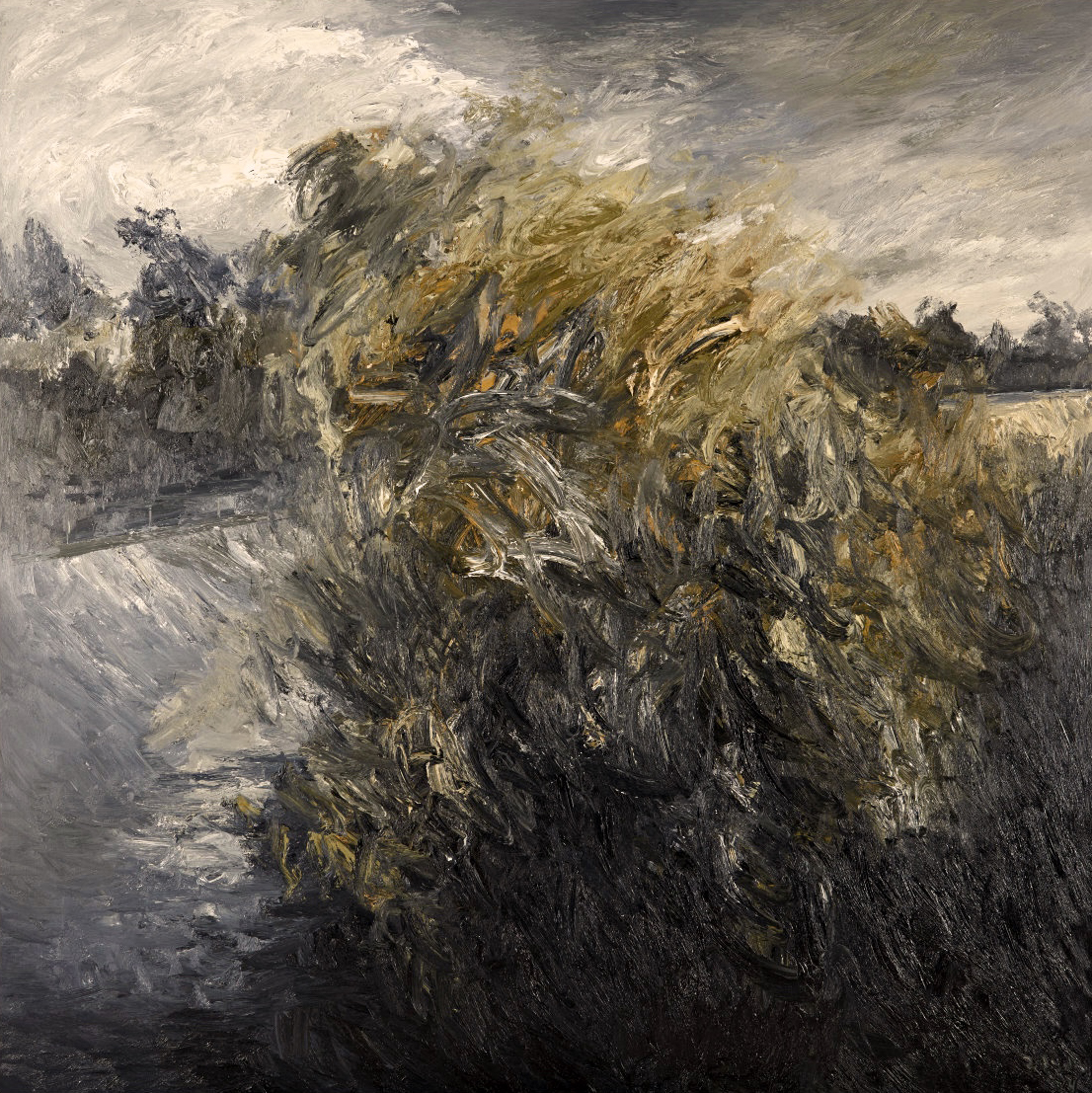 Who hears the rippling of rivers will not utterly despair of anything.
—Henry David Thoreau
Zayas lives with the River as an enormous visual fact, but also a partly inexplicable one—and thus an enduring object of fascination, as it is for so many Angelenos who know of its different reaches and paradoxes, its expanses of concrete and trickles of water alternating with churning and deadly brown floods close to over-topping the banks. He has painted the River in its many incarnations and moods for more than two decades, mirroring the city's growing fascination with its strange watercourse and changing relationship to it. Starting from the River corridor and extending along its power line and road-laden bed, downstream along the 710 freeway to Long Beach, a truck-choked ribbon which he habitually traverses in a gray Toyota pickup en route to points south, including his family home in Baja California, he began to see Los Angeles as a region.
From an essay by Wade Graham written for the River Paintings exhibition at the Museum of Latin American Art in Long Beach. Read the complete essay HERE
"In the riverscapes is a testament to its insistent natural vitality: clumps of willow trees twist and lick upward like wind-driven flames, some turned the burnt yellow-orange of winter—reminding that L.A. indeed has seasons. "
– Wade Graham, The River Paintings