Essays | Exhibition Catalogs | Press Archive
The River Paintings' Wows at MOLAA
Original article written Thursday, January 28, 2016 | BY DAVE BARTON
Luis Ernesto Zavala's insightful short film, accompanying the Museum of Latin American Art's equally solid solo exhibition, "Victor Hugo Zayas: The River Paintings," presents Zayas casually walking through the shallow water of the Los Angeles River. A few miles from his home, the vast gray concrete walls keep the waterway in check as the surrounding vegetation hides it away from those not purposefully looking for it. Zayas talks about the solace the river provides him, with idyllic images of cuffed pants and bare feet, and the sounds of running water reinforce his appreciation of the nearly invisible natural refuge hidden amid the traffic and pollution.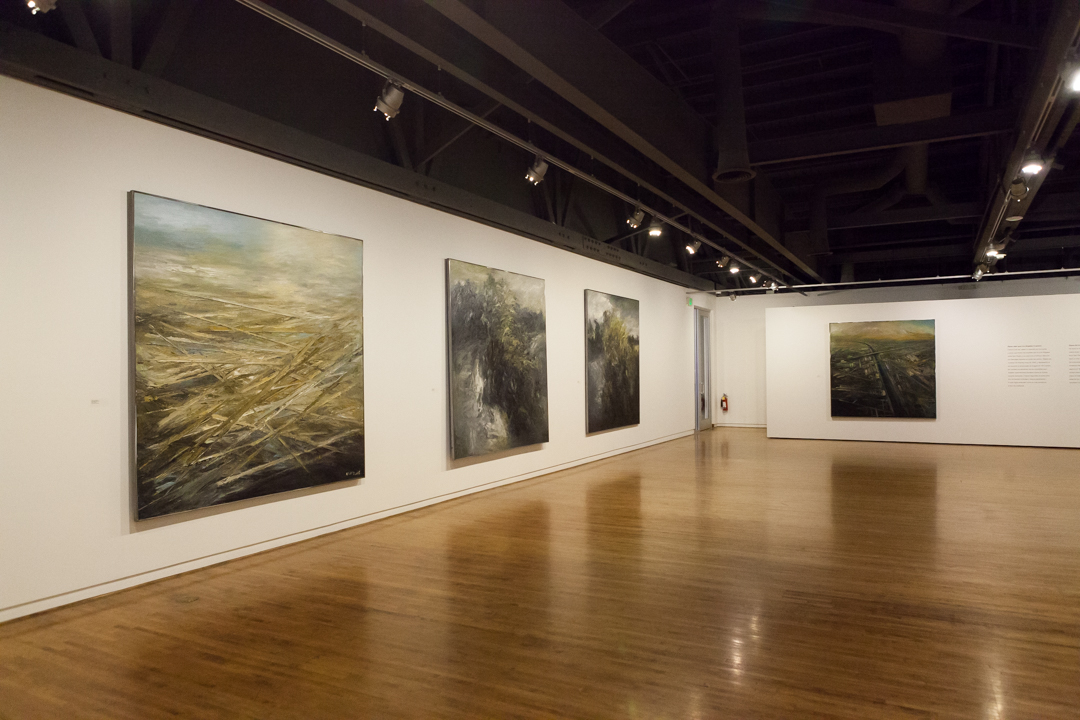 Aljazeera | US artist takes aim at confiscated weapons
Al Jazeera's Rob Reynolds reports from Los Angeles, in the United States.
BBC | Victor Hugo Zayas sculpts artworks from LAPD-seized guns
Produced by the BBC's Regan Morris and Maxine Collins
To cut down on the gun violence that has plagued Los Angeles for years, the city's police department established a "buy-back" program to get weapons off the streets.
Now, Los Angeles artist Victor Hugo Zayas has found another use for the guns: as raw material for works of sculpture.
"The main theme is violence," he says of his works. "They're portraits of crime."
Victor Hugo Zayas shares a moment when an 8-year-old boy answers the question, "What is art?". He highlights the value of introducing creativity at an early age to wake up children's curiosity for life.
Huffington Post Review | THE LA RIVER PAINTINGS
Review by James Scarborough | Read the original article HERE
Zayas doesn't just work on both banks of the River; he inhabits them. Then, oracle-like, he turns his observations into urban epics. He doesn't just document the riverscape's vicissitudes, he undergirds them. Impressionist paintings these are not. Some of his work provides us with a 40,000-foot-high vantage point. Their now-obvious structure lets us understand the coherence behind the River's dynamism and vibrancy. Monet has his haystacks and his Rouen Cathedral – the Tijuana-born Zayas, our Zayas, has his LA River, our LA River. You can rail against the city's industrial grittiness but, like a good debater, Zayas frames the argument. Where we might look at Los Angeles as a visual prelude to Armageddon, Zayas finds beauty and coherence.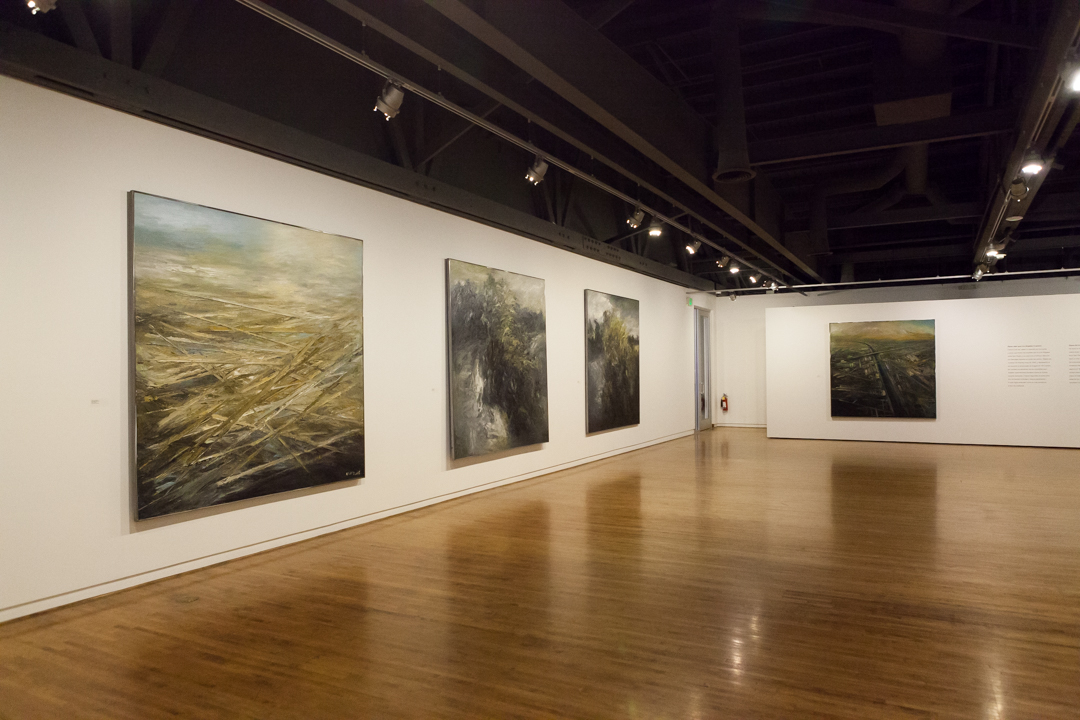 The Santa Barbara Independent

| Giant Paintings of the LA River at MOLAA
By Charles Donelan | Jan 21, 2016 | Read the original article HERE
This splendid one-person show at the Museum of Latin American Art in Long Beach has to be one of the greatest revelations of the year in Southern California art. Los Angeles artist Victor Hugo Zayas made a splash in 2012 with "Mi Obra," a series of sculptures made out of discarded firearms that were shown at the Laguna Art Museum, but nothing could have prepared viewers for what he has unleashed in this powerful exhibit of giant paintings of the Los Angeles River. These monumental canvases rival those of fellow Southland resident Charles Garabedian in size, and like Garabedian, Zayas has both a clear relation to art historical tradition and an independent streak that takes him in a recognizably new direction.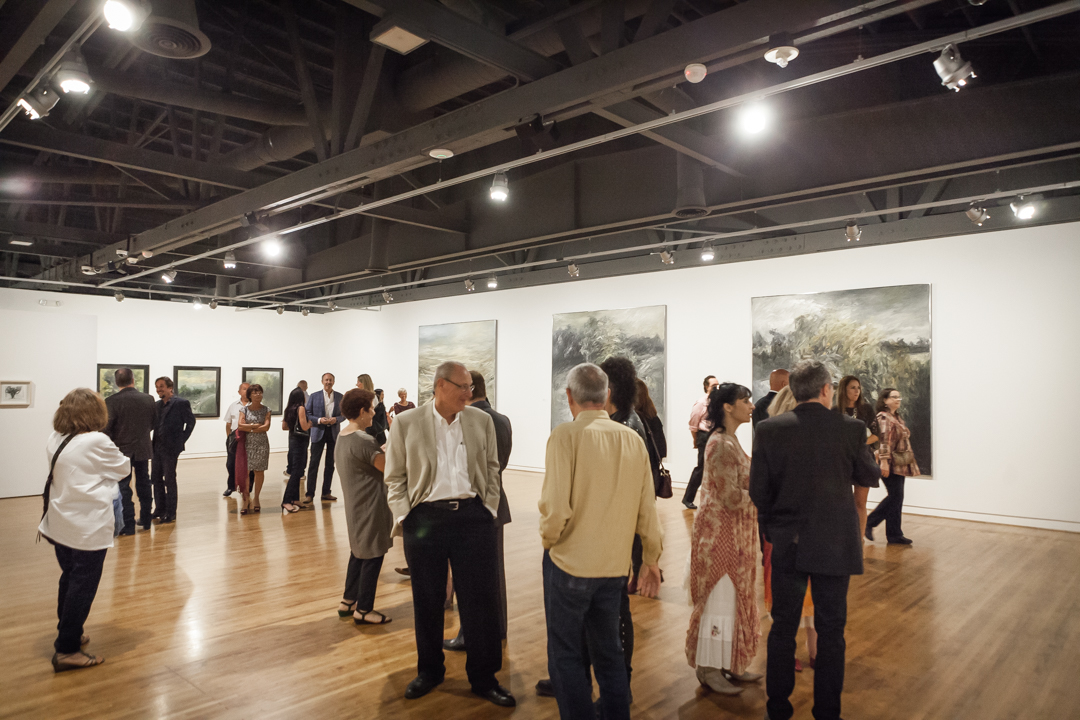 Article by Richard Chang of the OC Register
I can't think of another artist alive or dead who has so capably shifted from oil paint to gunmetal.
Victor Hugo Zayas of Los Angeles is a classically trained painter who has re-discovered his aesthetic passions in the discarded barrels, muzzles, triggers, and magazines of formerly deadly firearms. His first U.S. solo museum exhibition, "Mi Obra (My Work)" recently opened at the Laguna Art Museum, and continues through April 29.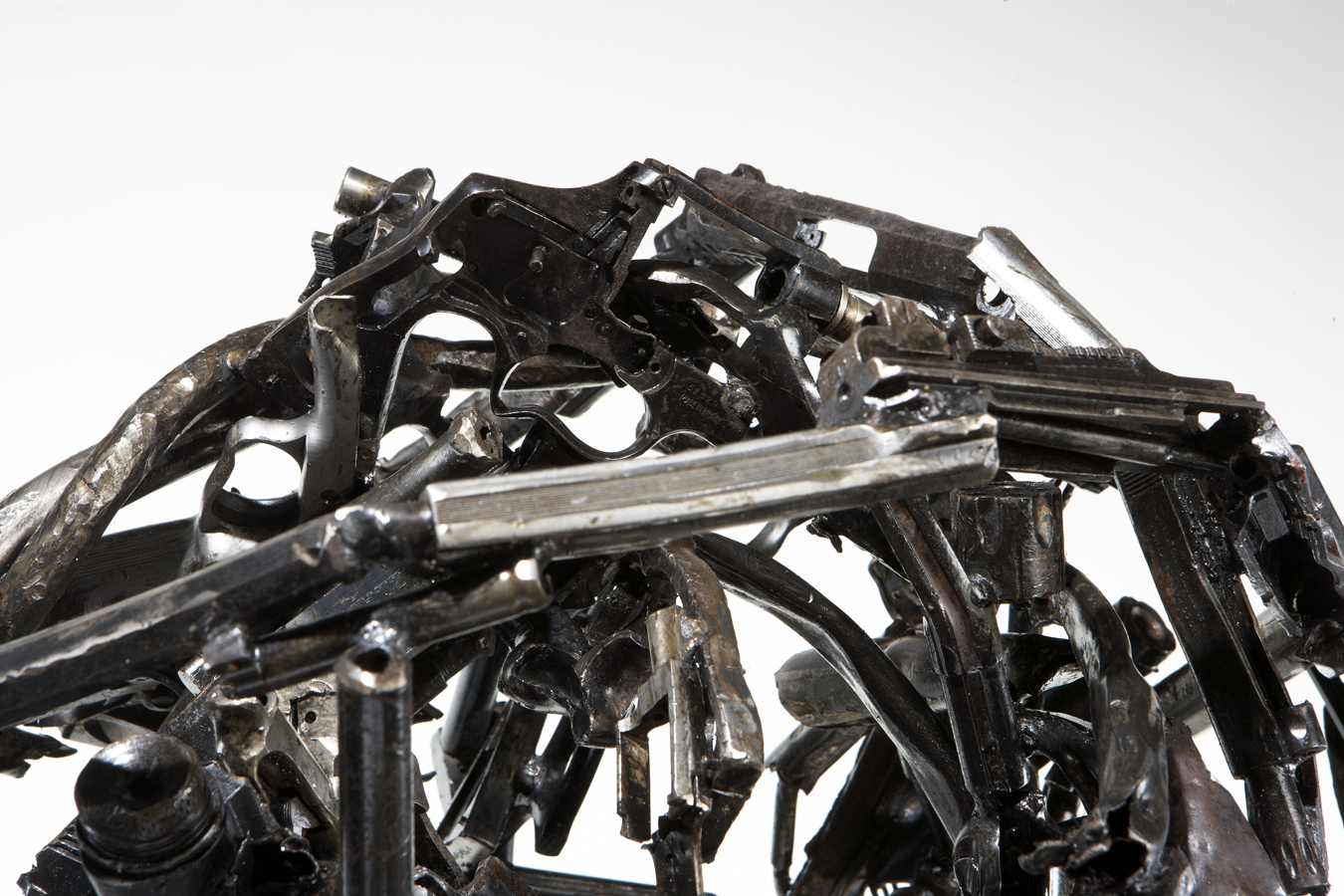 Huffington Post Review | MI OBRA
Review by Bill Bush | Read the original mention HERE
With a mixture of passion and bold energy, Mexican-American artist Victor Hugo Zayas presents his expressionistic paintings of figures, landscapes, cityscapes, and linear, abstract sculptures created in the last twenty years. "Mi obra" means "my work" in Spanish, Zayas's native language.
With a keen sense of observation, Zayas works swiftly. His subject matter encompasses the figure, landscape, and cityscape, and the breadth and generosity of his paints cover the canvas and, surprisingly, paper. Looking at artworks by European masters such as Velázquez, Titian, Rembrandt, Fragonard, and Goya, Zayas has developed an expressionist style of paint handling that renders landscape visceral, moody, and passionate.