The River Paintings
THE MUSEUM OF LATIN AMERICAN ART | OCT. 17, 2015 – FEB. 7, 2016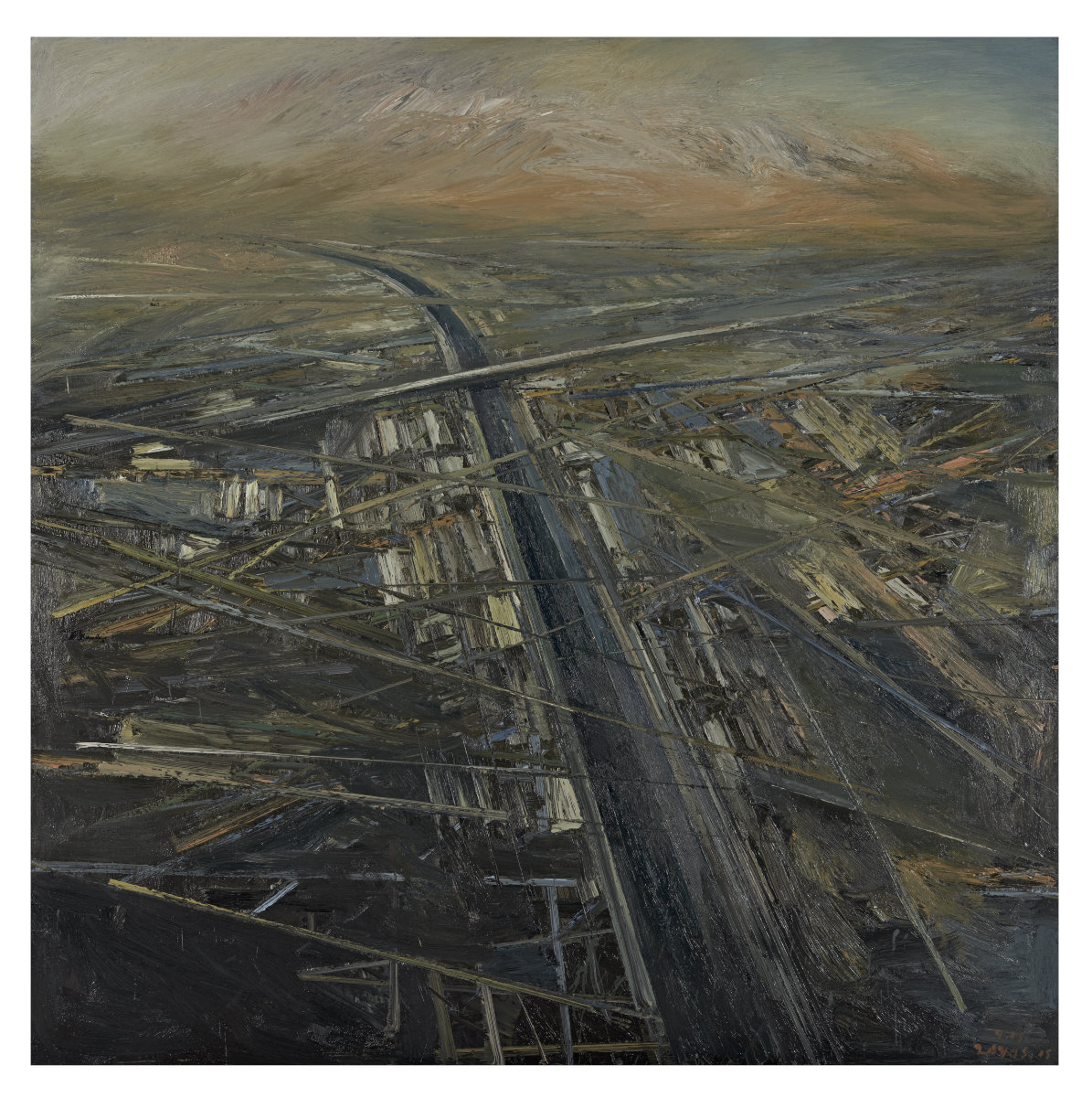 Human feeling is like the mighty rivers that bless the earth: it does not wait for beauty—it flows with resistless force and brings beauty with it.
—George Eliot, Adam Bede
MOLAA's solo exhibition of the work of Victor Hugo Zayas brings together several currents of his work across a range of media, showing the artist's extraordinary skill at embedding energy and emotion in metal and paint, and his commitment to exploring and revealing the deep structure of place. Zayas's is an art of transmutations and transfigurations, in which mundane elements of our daily, urban world take on visceral life, and the immaterial is made material. In richly textured masses of paint, air and light take on the qualities of things without ceasing to be ethereal. Stars, points of light in the night sky, become complex, linked geometries, 3D maps of relationships of space. Guns, some once used in violence on the streets of Los Angeles, are crushed into gruesome but evocative debris, then reassembled to become delicate portraits and busts, and poetic evocations of the redemptive power of art.
"The Mississippi has Mark Twain. The LA River has Victor Hugo Zayas. Where we might look at Los Angeles as a visual Armageddon, Zayas finds beauty and coherence."
– James Scarborough, Huffington Post
"Zayas' representations are alive, liquid, and rushing. He doesn't delicately apply his color so much as lather it on with a paint knife; the ridges and thick lines are a lush, churning carpet of impasto. Zayas is an artist who embraces the chaotic, letting his unruly talent take him wherever it leads while embracing a variety of inspirations both on the ground and in the heavens—his captivating sculptures reveal aspects of the man behind the artist better than any painting could."
– David Barton, OC Weekly