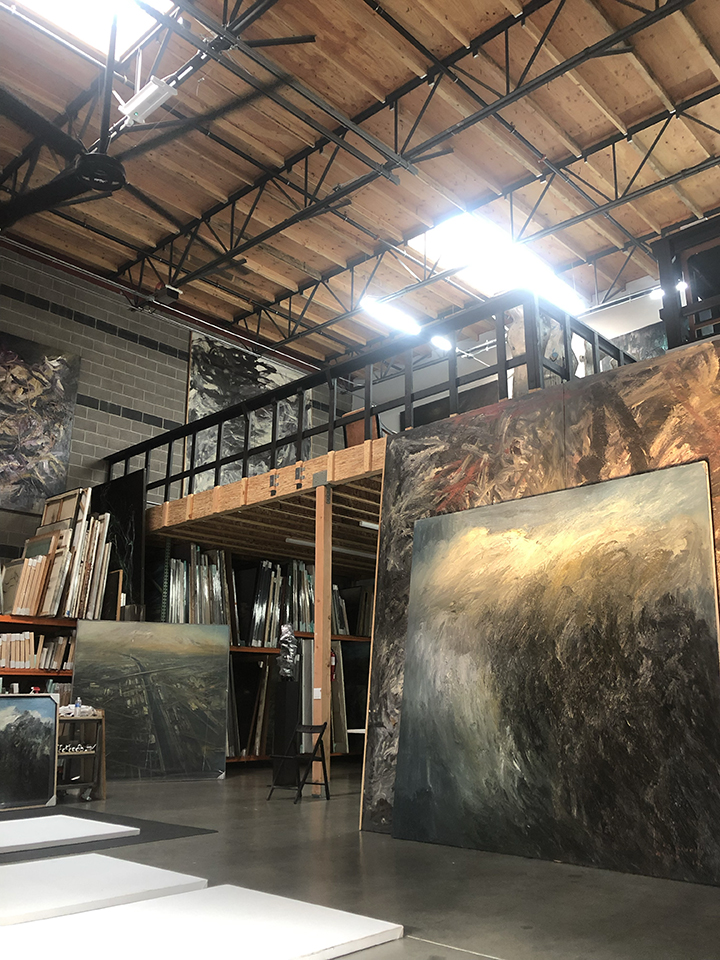 THE STUDIOS

 

OF VICTOR HUGO ZAYAS
Inseparable from the artwork that he creates are the environments that Victor Hugo Zayas transforms into studio spaces. From the basement of a building on the edge of the Los Angeles Flower District to the rooftop of The Brewery, Victor Hugo makes each location his own, possessing the concrete floors, the ceiling, and the air in between with paintings that lean against each other like playing cards, suspended from wire or fixed to the corrugated metal walls of the expansive warehouse off Gibbons Street in Boyle Heights, his world of oil paint and steel swaying as the train runs on tracks only a few feet away from where he sleeps.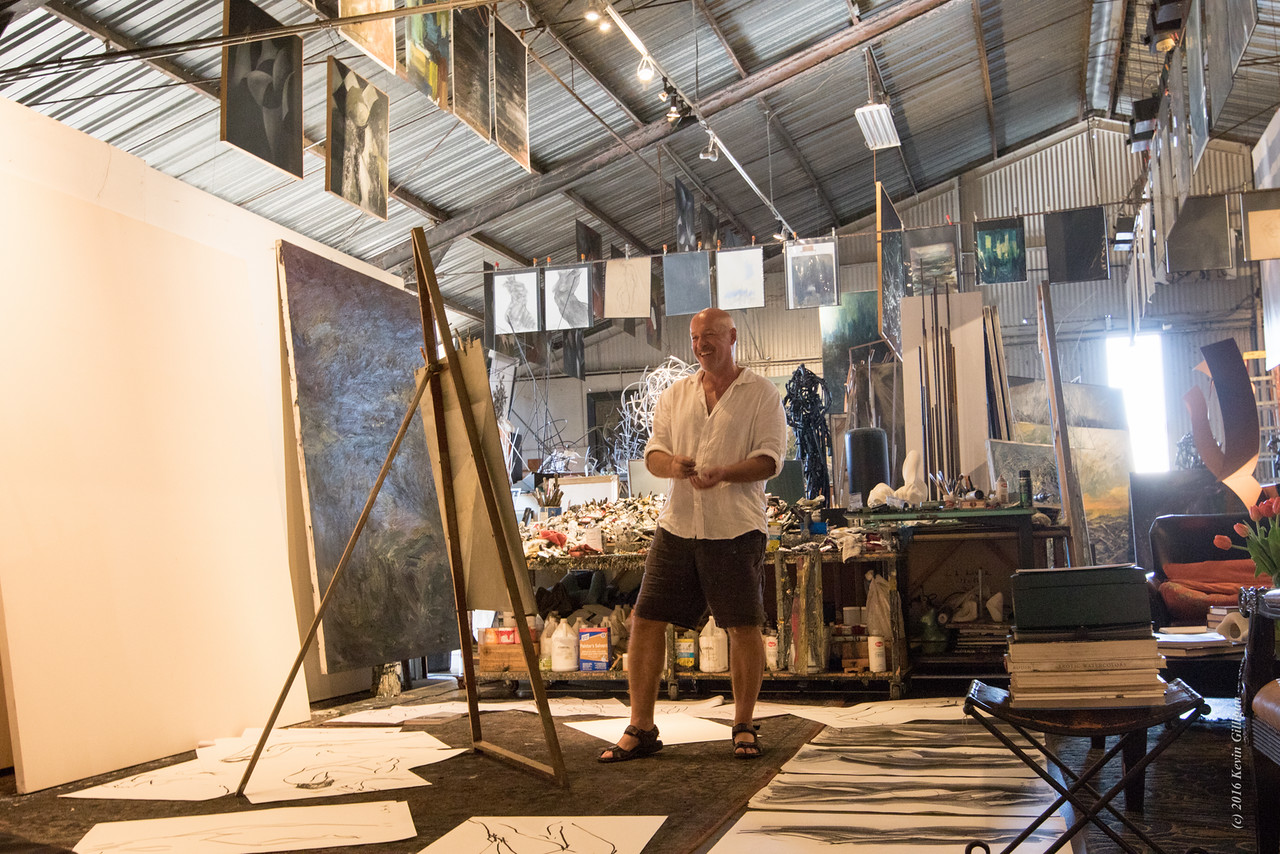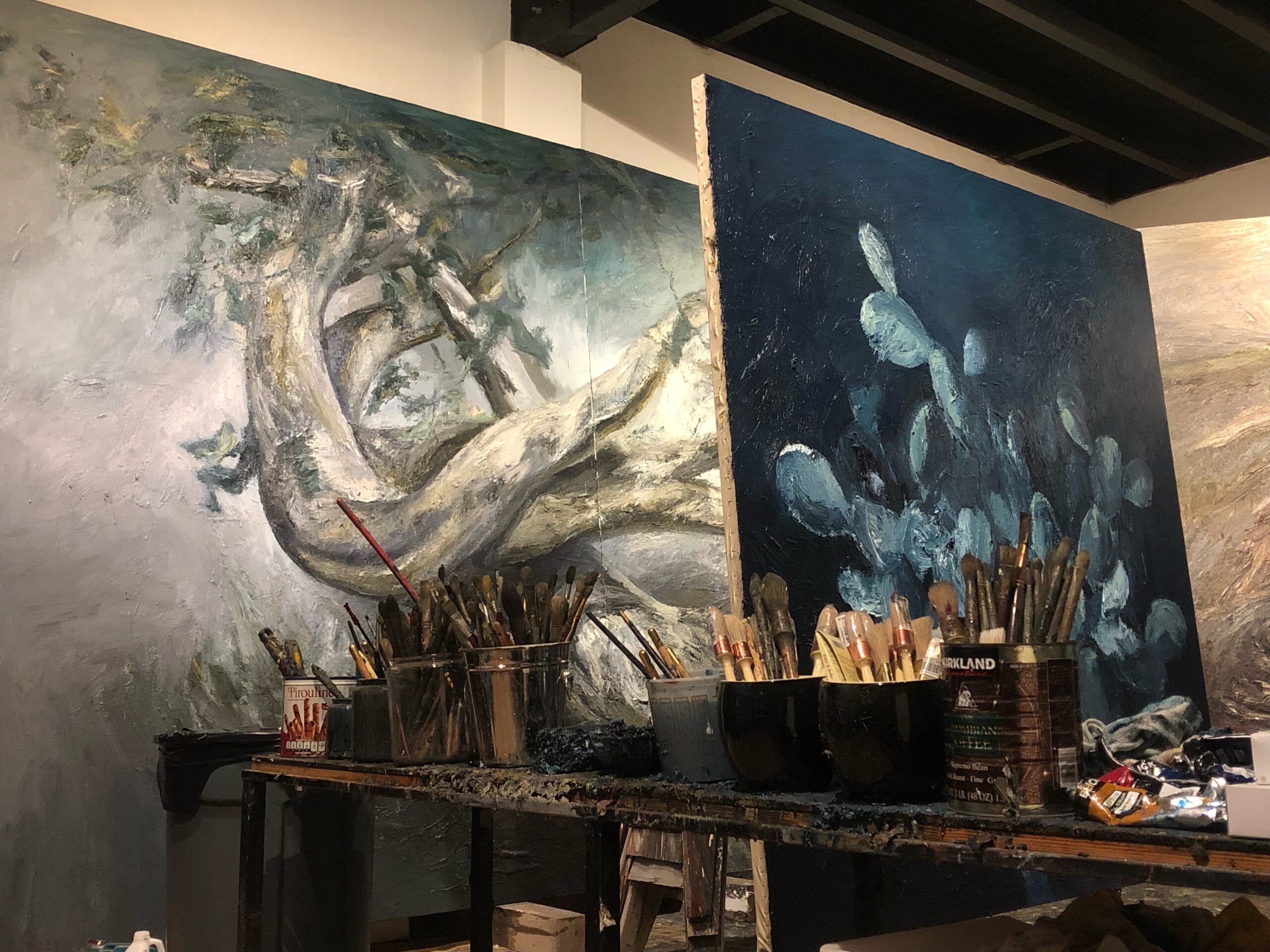 This is how the artist began his relationship with Los Angeles, then Baja Mexico where he lives half the time, and now a new studio in Costa Mesa, California. By getting down on the ground floor with the people and the flora pushing up through the cracks in the asphalt. There is a realness to Victor Hugo's sense of place that comes through in his relationships with friends, collectors, and the community he strives to create around his studios.
Then there is the artist's relationship with nature, the Los Angeles River, the rolling vineyards and ocean views that surround his home in Baja, the vegetable garden, terraced trees and cacti. These elements become paintings and the paintings continue to nurture a curiosity for the world. Victor Hugo spent the first portion of his life as an artist, recently graduated from Art Center in Pasadena, traveling Europe, Canada, and Latin America. His paintings, drawings, and sculptures came into being at that time out of the back of a dusty cream pickup truck, or later a sprawling ranch in Mexico, and throughout cafes that accepted his drawings in lieu of payment as they did for Picasso and the like before him.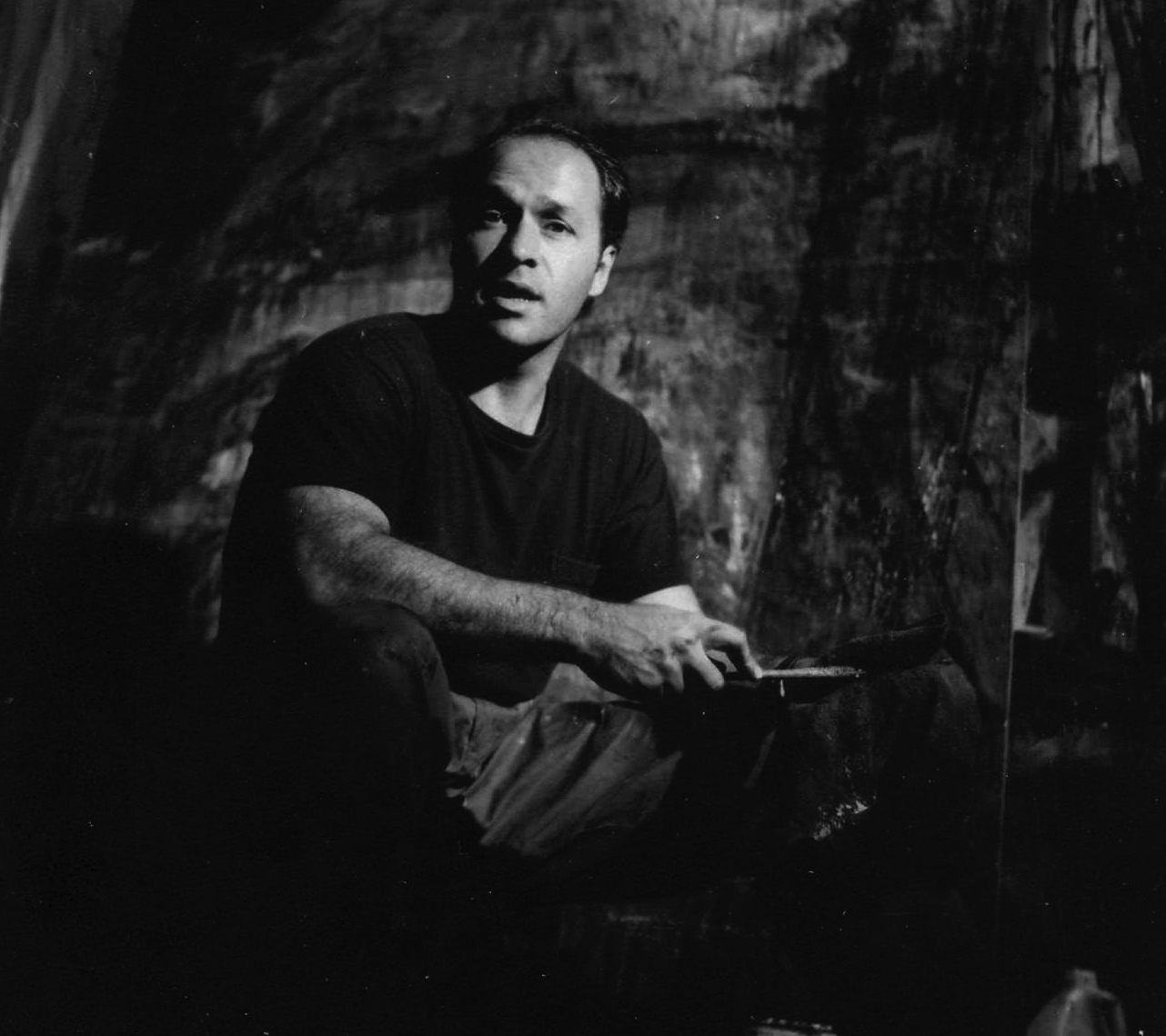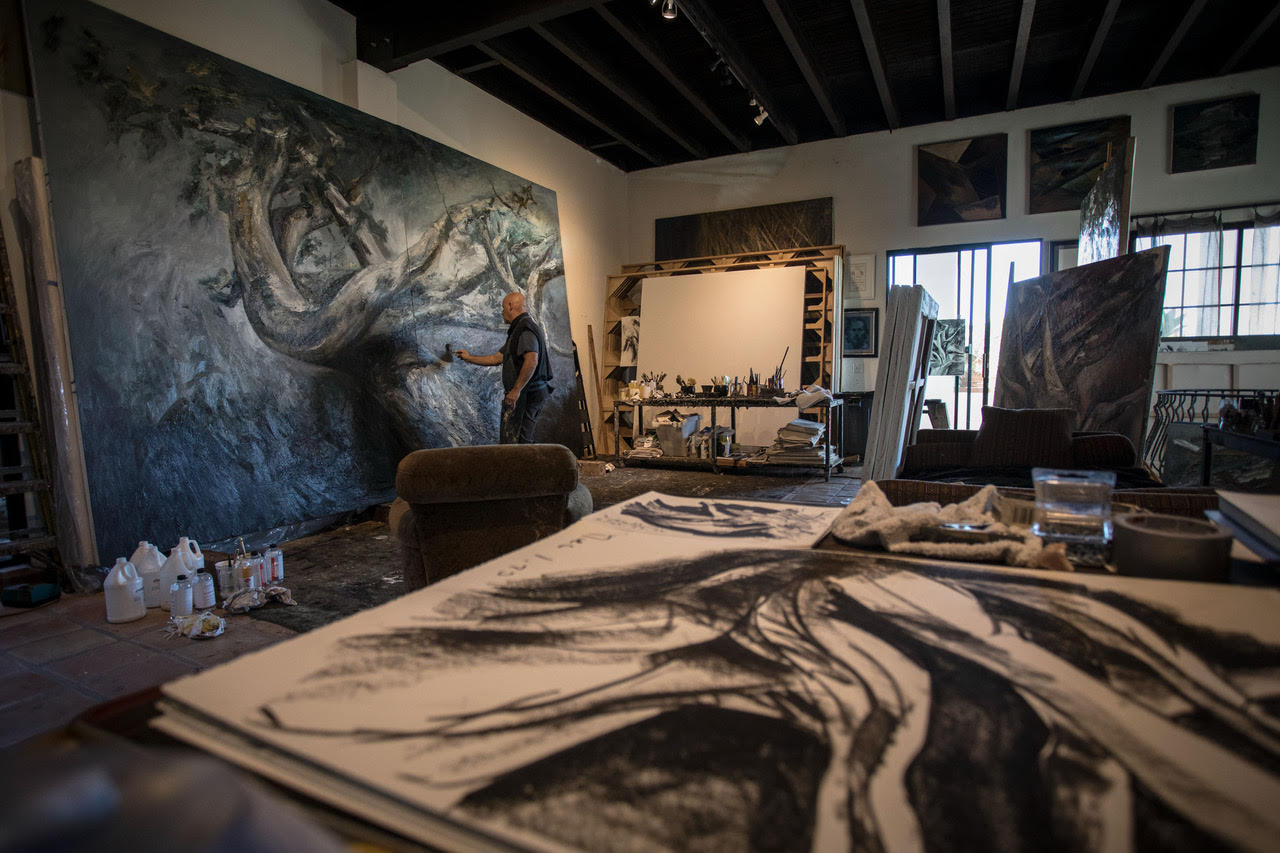 All of these moments appear in Victor Hugo's body of work. The elegant curve of a figure, the long expanse of a concrete basin that asks to be called a river, and the stars shining in their billions above the desert, all become part of the memories that Victor Hugo chooses to share. The studios then, filled with creative activity, become home base for this tremendous and stimulating effort of art.
"All are roads to go down, excuses in some sense, to experience life the way he does— "visually" in his word—through making art."
– Wade Graham, The River Paintings